Bonjour!
I have been giving thought to planets for use with FC, and looking at everyone's contributions here in the forum.  The painted spheres are nice, as are the painted partial sphere that sits low on the table.  Both require a certain degree of artistic skill, which I seldom feel like doing. I am getting lazy in my older years (I have said before, I was a professional model builder for over 20 years, I am burned out from building so many models).
While thinking of ways to do this cheaply, I continually walk from the upstairs of my house to the basement (do houses in France often have basements?), where my workshop is.  Styrofoam craft balls painted, balls for sports cut in half, etc.  Then it hit me as I walked past a display I have in my basement on top of a bookshelf (I have many kilograms of books, over 2000 kilograms).
The Library: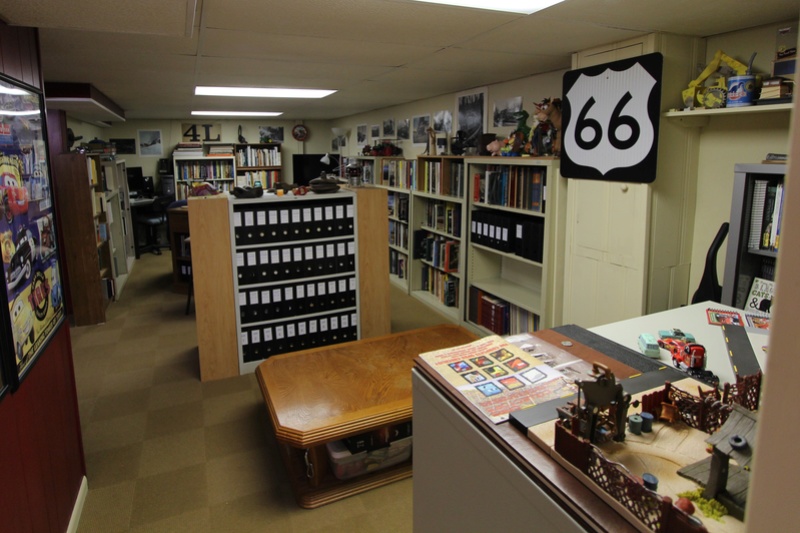 The Workshop: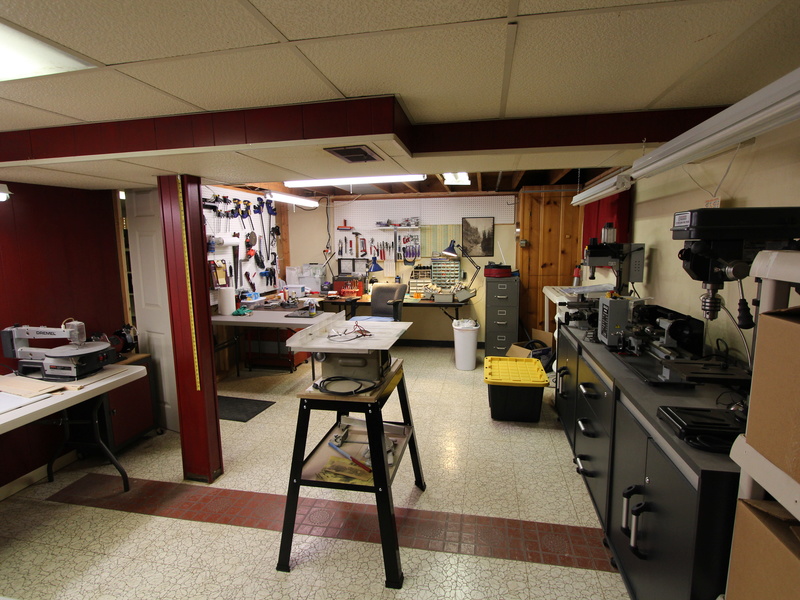 I collect rocks in my travels, often they are just interesting looking rocks I pick up as I find them, others I buy for their color or shape or beauty.  I  have 24 that are perfectly round and polished, that each measure 48 to 52mm across.  Perfect! Already made, in colors, and a selection of various atmospheres.  Here shown on "Orbit" with a Cruiser, Destroyer, and Frigate.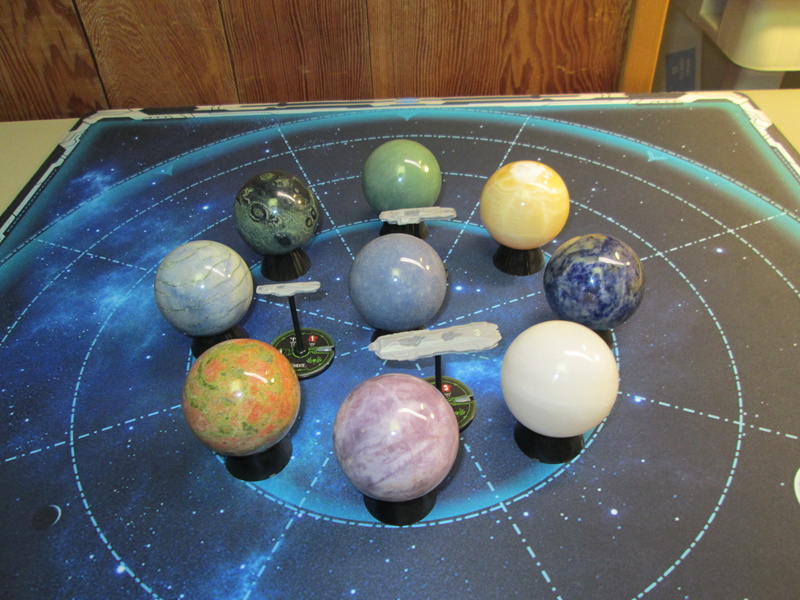 Dernière édition par Mack_me_Bucko le Dim 17 Sep - 21:44, édité 1 fois

Mack_me_Bucko




Messages

: 91


Date d'inscription

: 14/09/2017


Age

: 58


Localisation

: St. Louis, Missouri, USA



What a good idea !
_________________
Fleet Commander de l'Hégémonie d'Amyclès
Connectez-vous à la
Tribune d'Hélios
pour tout savoir sur Fleet Commander !
Very often you can find these on eBay, sold from China, for reasonable prices.  The most I have paid was €20 for a very unique stone, most are under €8.
Search for '50mm crystal sphere'.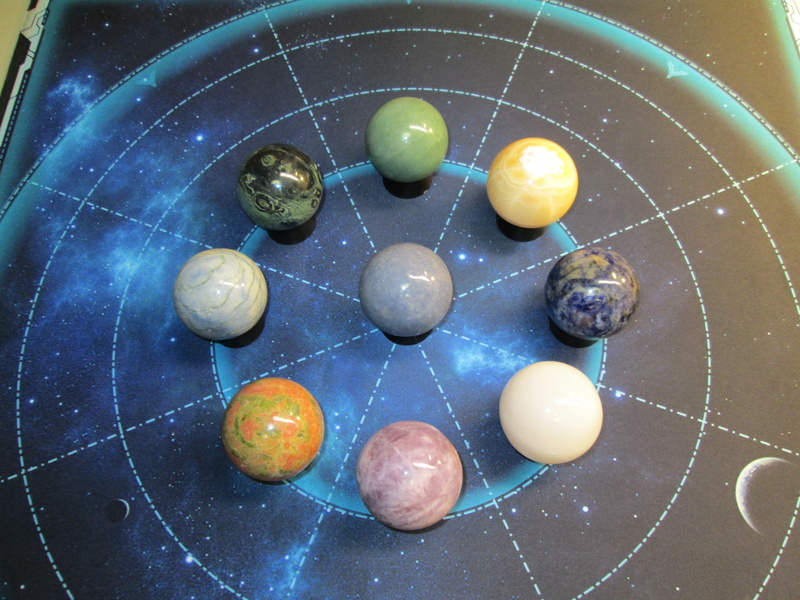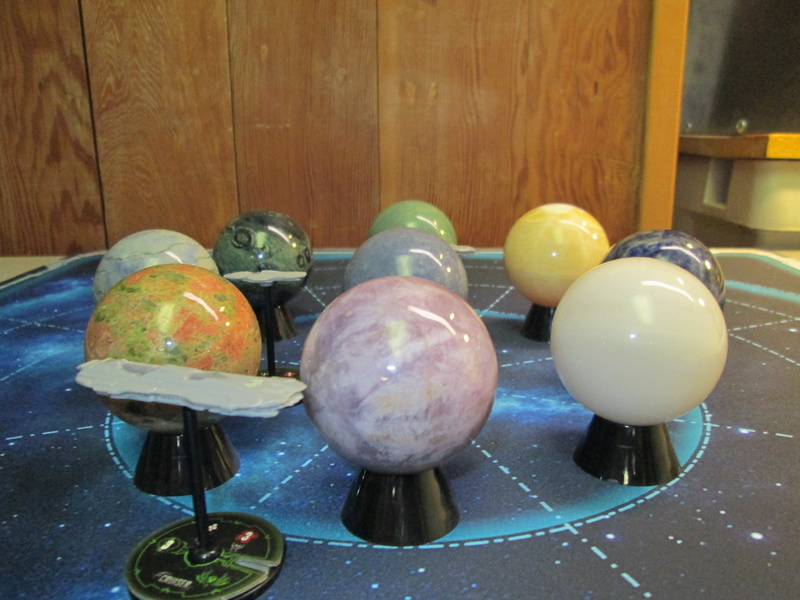 Mine include such stones as Jasper , Quartz, Calcite, Kabamba Jasper, Sodalite, Onyx, Amethyst, Unakite, Lapis Lazuli, Aventurine, Obsidian, white Jade, Carnelian and Turquoise.

Mack_me_Bucko




Messages

: 91


Date d'inscription

: 14/09/2017


Age

: 58


Localisation

: St. Louis, Missouri, USA




Ainock




Messages

: 369


Date d'inscription

: 04/12/2015


Localisation

: Lille



This is the most beautiful effect on a table. Great setting for ambience !

Tancrède




Messages

: 399


Date d'inscription

: 03/01/2017


Localisation

: Arras (62)



---
Permission de ce forum:
Vous
ne pouvez pas
répondre aux sujets dans ce forum